Robbing Peter to Pay Paul
In April 2014 this press release was sent out
Full of the usual fluff about 'integrated, seamless services' making 'a huge difference to patients' . the contract winners Circle made out this was the best thing since sliced bread.
Roll forward a few months and the article below was in the Health Services Journal (paywalled so copy and pasted).
It transpires Circle have tried to subcontract the service back to the local hospital (grab the money and let someone else do the work) and the hospital now has serious concerns over the viability of A&E and orthopaedic services due to patients being seen by Circle and removing vital income from the hospital. Often hospitals rely on such income to keep it financially viable and support very costly departments like intensive care units.
This situation has come about due to the decision of a CCG which (much to the delight of politicians) is 'GP led'. The GPs on the CCG are having to abide by the rigid legislation as laid down by the coalition. They have to put services out to tender and private companies have a huge advantage in the tendering process due to their deep pockets. It is yet more evidence that privatisation of NHS services is bad news for local services.
This is happening all over England now under the privatising coalition Health and Social Care Act.
We must all speak out and tell our politicians we do NOT want our NHS services run by private companies. You can this by easily emailing your MP
using this great website
. It takes a few minutes and is time very well spent. Feel free to use my text above in your letter or from previous blogs on here.
------------------------------
From HSJ 7th Nov 2014
Bedford refuses to sign Circle MSK contract
Health Services Journal 7
November, 2014 | By
Judith Welikala
An NHS hospital has pledged to compete with Circle Partnership, the private provider appointed to run Bedfordshire's £120m integrated musculoskeletal service, after refusing to become its subcontractor, HSJ can reveal.
Bedford Hospital Trust has refused to sign the contract after seeing the number of MSK referrals plunge 30 per cent after Circle took over the service in April.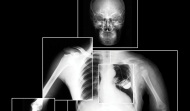 The trust chief executive said there was now a risk its income from MSK would no longer support its consultant surgeons
The trust claims the service's arrangement "endangers the viability" of its trauma and accident and emergency services and could undermine its capacity to retain the seven trauma surgeons it employs.
Bedford Hospital's board papers say it "would not be in the trust's best interests to sign a contract without any mitigation to the consequent impact on trauma and linked services".
"The significant reduction in referrals since April, and associated potential loss of income (assuming these convert to elective work) mean a direct impact on the viability of the trauma service which in turn will undermine the ability of A&E to see and admit trauma patients," they say.
Trust chief executive Stephen Conroy told HSJ there was now a risk its income from MSK would no longer support its contingent of consultant surgeons.
"At some point at the future that would mean the service would either lose a lot of money or become non-viable," he said. "We've got enough need to keep us going until the end of next financial year [but] it remains an open risk for next year."
Bedford has requested a minimum income guarantee for 2014-15 to cross subsidise the trauma service. This was declined by the CCG and Circle on the grounds it would limit patient choice.
Mr Conroy said the trust was still negotiating with the CCG about the possibility of a risk share arrangement in 2015-16.
Bedford's contract with the CCG to provide MSK services came to an end in September.
A spokesman for Circle said: "Most providers recognise our job is to integrate MSK services, so they are more joined up for patients and more efficient for the local NHS."
"We've had constructive discussions with Bedford and expect to sign a contract in the coming months."
"The new system is led by informed patient choice. The best way for any provider to increase referrals is to give patients what they want."
Bedfordshire CCG declined to comment